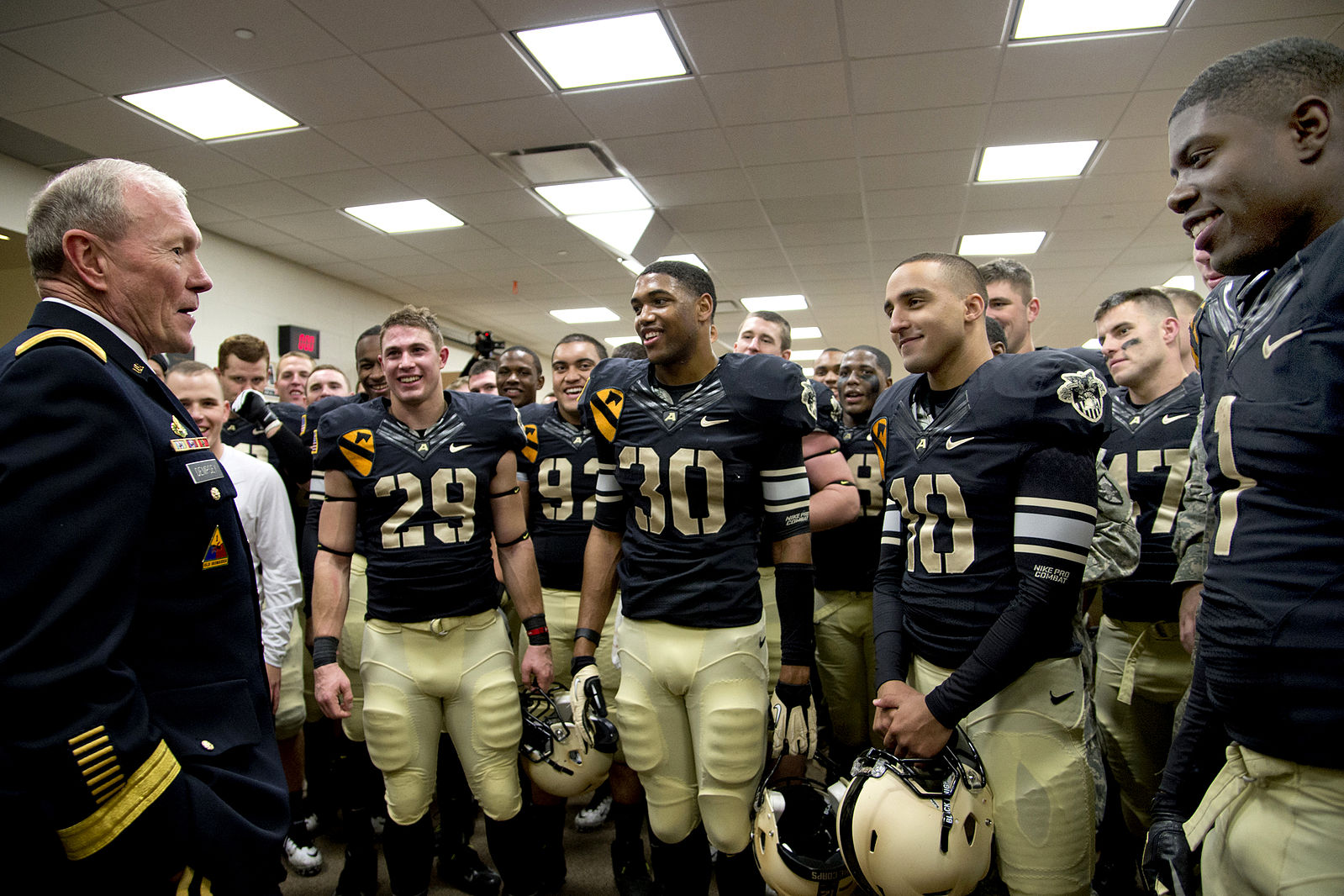 There's nothing better than sitting in the stands, braving the cold and cheering on my favorite team as they celebrate a victory. That's what I call a good day. As a former Army West Point Black Knight's letterman, I always take great pride in a win. But as a business leader, I often find myself analyzing the games for more than just gutsy moves — like the two-point conversion head coach Jeff Monken called during the recent bowl victory against San Diego State. I look for the strategy… the game management. Understanding the plan and watching it be executed can be just as exciting.
To encourage thoughtful actions and measurable success among your team, adaptive and progressive leadership requires a commitment to well-thought, action-driven approaches, not just gut moves.
Add these strategies to your playbook:
1 — Executive's Intent
The business playing field is changing drastically, which means the role of the leader has to change as well. With the speed of today's business, and evolvingconsumer dynamics, the outdated, bureaucratic decision-making approaches of the past have to be left behind. Consumers are demanding more transparency, quicker responses and more touch-points. To crush the competition, it's time to leave the "player/coach" mentality behind, get out of the way and celebrate as your team keeps the ball moving forward. Similar to the sports field, and borrowing from military training, successful outcomes require clear Executive's Intent.
The idea behind Executive's Intent is adapted from tried and true military training. All military leaders empower their teams by demonstrating initiative, improvisation and adaptation to show them what success looks like. To do this with confidence, clearly outline objectives and the expected outcomes, delineate the roles to be played… and let them take it from there. Stop wasting time making every small decision along the way and focus on providing the big picture direction instead. Make it easy for your team to follow the plan you've laid out for them. The more clarity you can provide up front, the easier it will be for them to make things happen according to your expectations. There's nothing wrong with being in the trenches with the team, as long as it's a conscientious choice and not due to lack of confidence. You hired the team, now it's time to let them do their jobs. Executive's Intent allows your team to succeed in the constantly changing playing fields.
2 — Empower Fast but Sound Decision-Making
The reality is that leaders often get in the way of good decision-making by their teams. Why? Because they become too personally invested in how every decision will make them look or feel. Ego gets in the way. A well-trained team is actually making the same decisions they would make, allowing them to remain focused on the big picture. Of course, there are some decisions that need to come from the top. We're talking about things that have the potential to shape the future of the company (i.e. investments, reorganizations, new focuses). But just about every other day-to-day decision can, and probably should, be made by the rank and file leadership. A properly equipped team is working from a proven playbook rather than just freewheeling solutions. It's time to elevate your leadership and let go of the reigns.
Empowering your team to make the right decisions starts by making sure everyone understands the company's vision. Let them in on the big picture of where you are headed so that the decisions they make contribute towards those goals. The environment you set up also contributes to the best kinds of decision-making. Faster, yet sound solutions happen in a culture that celebrates collaborative solution generation. Rather than forcing them to come to you as the only one that can wrap up an issue or have the right solution, train them to work through solutions among themselves, guiding them to pressure-test ideas against the goals of the company. Make sure the team has access to the right technology, and that they know how to access the correct research. And remember that not everything has to be linear. Traditional decision-making has focused on developing solution A, followed by solution B, then C and so forth. In today's accelerated environment, building a transparent organizational culture allows teams to make parallel decisions with full awareness of the impact across the board, eliminating the need for the bottlenecks caused by driving decision-making to one single point of resolution.
3 — Champion Innovative Decision-Making
At end of the day, you want your team to make the best decision. The truth is, you need to hire well. Each of your deputies needs to be the kind of person you trust to make the best decisions. Sometimes you get lucky and hire these people right off the bat. Developing innovative ideas is a skill set that can be learned.
Focus on expanding the creative capacity of each of these leaders by encouraging them to be more intentional thinkers. Challenge them to come up with topics they would like to explore (ideas without a predefined objective) as well as ideas that are goal oriented (tied to solving an existing business challenge). Continually point them towards becoming solution-oriented, encouraging them to seek out information from various sources. And then on a regular basis, dedicate time within the work week to discuss these topics. Your insights and examples are a great way to train the team in the way you like to get things done, while satisfying their natural curiosity and desire to improve.
Regular review of game management is critical for the success of any sports team. And in the business world, a focus on the approaches you take, and on training and empowering your team not only adds to the confidence of individuals, it also leads to more productivity and success.