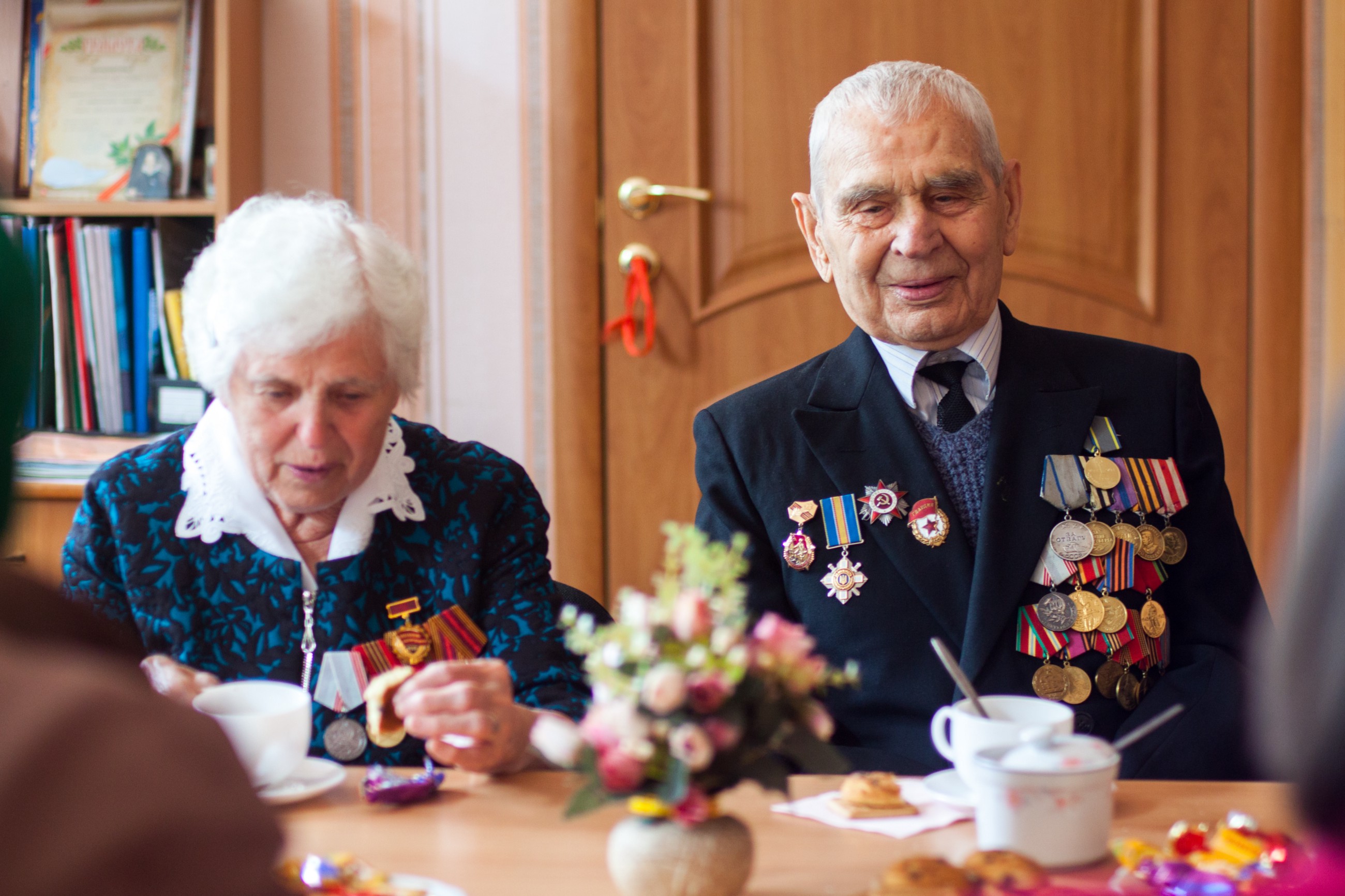 This past weekend we celebrated the veterans who have served our country. Veterans Day weekend is an important time for us to reflect and be grateful for all they've done for this nation.
It's also often the only time we do this. As a veteran myself, I see the overwhelming support we received on Veterans Day, support that's missing the rest of the year. We shouldn't just be grateful one weekend out of the year, it should be every weekend, every day even.
Coming back home after completing service in the armed forces is no simple task. It's an overwhelming experience to say the least, complete with simple joys like family time, homemade meals, and your own bed. One thing less visible to the public is the path that veterans take after their homecoming.
Some may return to old jobs, some may go back to school, some may take some time off to adjust to civilian life again. There are a lot of choices. When I was weighing my options for civilian life, I was not interested in taking orders anymore and knew that a leadership position was my calling.
There are other veterans who go a step further and start their own business from scratch. I've seen firsthand how rewarding it can be. There are some great resources that make it easier for veterans to start a small business too. Last week, I highlighted a few impressive veterans who have taken this step.
Now that Veterans Day Weekend is over, I want to encourage you to continue your support of veterans, and veteran-owned business. Here are a few of those business I believe are well-deserving.
Bunker Labs
Bunker Labs is a non-profit entrepreneur network headquartered in Chicago.
Founded by Todd Connor, a U.S Navy veteran, Bunker Labs dedicates itself to supporting new veteran entrepreneurial and business ventures. It's a launchpad for those veterans who are hungry to start something from scratch. Veterans in the Labs' programs undergo an entrepreneur bootcamp to learn the best practices for building their own businesses.
It's an organization I'm happy to highlight because of their contributions to future businessmen and women in the armed forces. It's never an easy journey to becoming your own boss, so it's empowering to see veterans support one another this way.
They have offices around the United States and accept donations. See their website here.
Oscar Mike
While the adjustment home is difficult for all veterans, the challenges are tenfold for those returning with disabilities. That's why I'm a big fan of Oscar Mike. They go above and beyond to support uniquely affected veterans.
Oscar Mike is a non-profit clothing company that provides funding for injured veterans to participate in adaptive sports. Founded by Noah Currier, a paralyzed USMC Corporal, and headquartered in Illinois, Oscar Mike's goal is to make sure wounded veteran aren't limited by their physical disabilities.
They offer a compound to train and rehabilitate disabled veterans and have the only all-veteran wheelchair rugby team in the country. The clothes they make are well-made and comfortable for any casual occasion. I recommend you check out their selection or donate to their cause here.
Sandboxx
Serving in the armed forces is challenging in all aspects, but it's also tough on families and loved ones. Contacting them and keeping in touch can be difficult, so I suggest you check out Sandboxx on your next deployment. It's an all-in-one app that lets you communicate with your loved ones while you serve, keep connected with current or past units, and plan graduation travel.
It's the kind of tool I wish existed when I served to take the stress away from communication. The "units" aspect of the app is great for veterans looking to stay connected with their old team.
It was founded by a group of smart guys including Sam Meek, US Marine Corps, CBRN, and Major General Ray "E-tool" Smith (ret.), US Marine Corps. Read up on the details on their site and support the good work they're doing to give peace of mind to military families.
R. Riveter
The founders of R. Riveter, Lisa Bradley and Cameron Cruise, are not veterans, but military spouses. As I mentioned earlier, deployments are hard on loved ones, and both Bradley and Cruise struggled to find jobs because of the hectic moves required to stay with their significant others in the service.
To empower themselves and other military families, they founded R. Riveter, a handbag, wallet, and accessory company dedicated to making high-quality, all-American goods.
If you have heard of R. Riveter previously, their television appearance could be why. Bradley and Cruise fundraised to expand their company and accepted a deal on Shark Tank with Mark Cuban to grow more.
Endless respect is deserved for military spouses and their sacrifices. R. Riveter gives back to veteran organizations and other services to support military families. Check out their online store and consider getting something for a loved one this holiday and supporting service men and women at the same time.
Merica Bourbon
No better way to end my list of favorites than with some smooth, veteran-made bourbon. Merica Bourbon is headquartered in Houston, where I currently reside, and was founded by USMC veteran Derek Sisson as a way to combine his passion for veteran brands and good drinks.
Merica Bourbon does outreach and sponsors veteran focused events in collaboration with Grunt Style, a company highlighted in my previous article. Merica Bourbon recently won a silver medal at the Whiskies of the World awards, so it's good stuff and a good cause. Buy two bottles — one for your friend and one for you — at this link. But fair warning, you might end up drinking both.
Let's make 2019 the year we honor veterans, service men and women and their loved ones all year read. With Veterans Day behind us, let's continue to support veteran-owned businesses when you can.
You won't regret it.