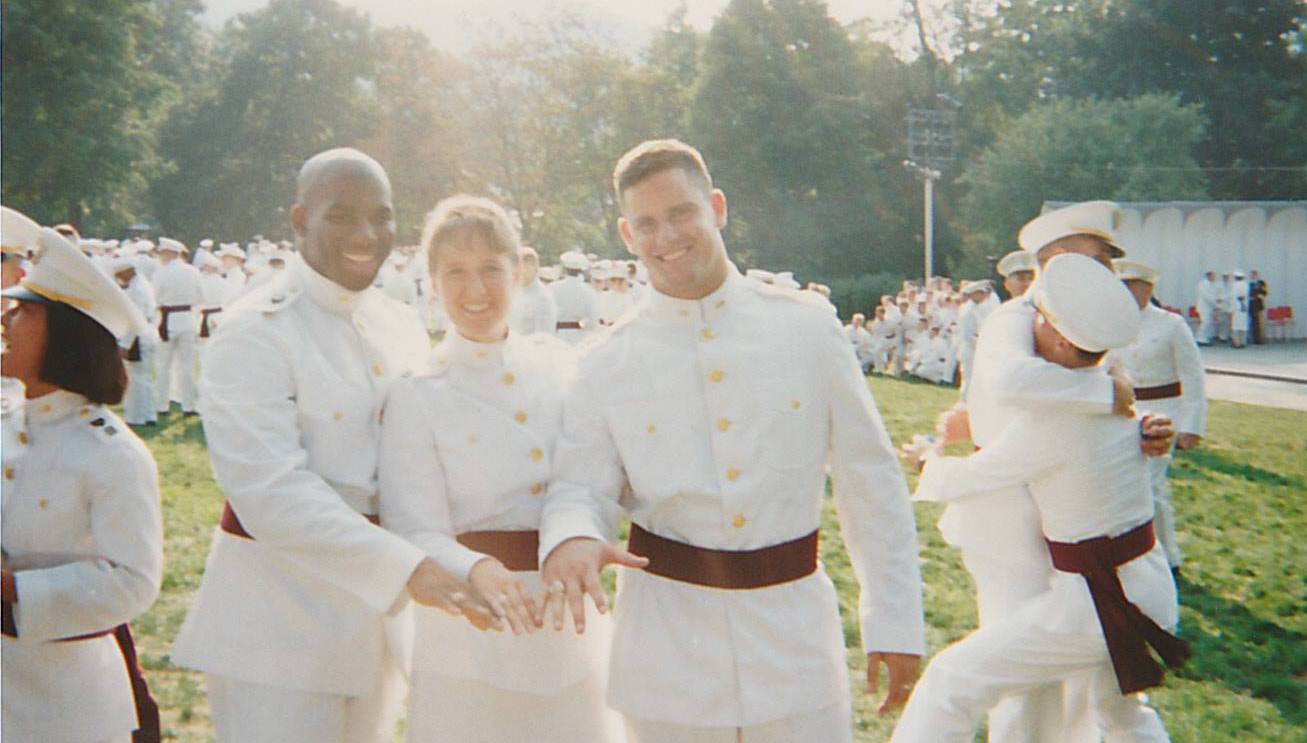 Excited to share my first post on Paramount Bank's revamped blog!
———
As a military veteran myself, I have a great appreciation for all those who preceded me and all those who are currently serving our country.
My appreciation doesn't end with the veterans, fallen soldiers and current forces. Being a veteran has afforded me the perspective of how challenging deployments in the military are for families, spouses, children, friends, loved ones, pets, etc.
This National Military Appreciation Month, I'm grateful for all of those who have sacrificed in the name of our country.
Here at Paramount Bank, we are working hard to honor our veterans each day. In the past two months alone, we have hired 10 veterans. We've hosted certifications for realtors to become VAhome.org certified, with 47 attending our most recent session. We'll be traveling to Seattle for our next one – and would love to see you there if you are a realtor in the area. Becoming knowledgeable on VA loans is just one small way to show appreciation to veterans.
Each of those is a part of my and Paramount's initiative to improve the lives of not only veterans but active members of the military. We are striving towards four main goals: educate active members of the military and veterans about their opportunities and financial literacy, hire and employee veterans, give back philanthropically, and help veterans access the real estate market and use VA loan programs. We hope you'll join us in activating our mission.
As I reflect on my own time in the military and especially as a recent veteran, there are many things that I wish I knew. I can't go back in time, but I can show my appreciation for those serving today and those planning to serve in the future by offering the advice I could have used years earlier.
Here are five financial benefits available to service members that I wish I had known, so that you can take advantage of them yourself. If I had known the information below, I could have acquired more assets and built wealth for myself and my family during my time in the military and after leaving the line of duty.
1. Buying and Selling a Home. Military families tend to move often, sometimes with little notice, which can make it tough to decide whether to buy a home or rent. But you also have access to some special perks as a homebuyer. Members of the military receive a tax-free Basic Allowance for Housing (BAH) to cover all or part of your mortgage payment. If you buy a home, you can deduct mortgage interest, even if you use your tax-free housing allowance to pay for it.
2. Understand special tax rules for home sale profits. If you eventually sell your home for a profit after renting it out, there are special tax rules that can minimize the bite. To claim tax-free profit (up to $250,000 for singles or $500,000 for couples), civilian homeowners must live in a house for two of the five years leading up to the sale. Military families, however, must live in the house for just two of the preceding 10 years to qualify for this tax break.
3. A VA loan lets you buy a home with zero money down. Qualified VA borrowers in some parts of the country can purchase homes up to $726,525 without having to factor in down payment (most areas limited to 484,350). Regardless of the loan amount, one thing they won't have to factor in is mortgage insurance.
4. VA loans and rental properties. You can use a VA loan to refinance an existing rental home you once occupied as a primary home. For home purchases, in order to obtain a VA loan, you must certify that you intend to occupy the home as your principal residence. If the property is a duplex, triplex or four-unit apartment building, you must occupy one of the units yourself.
5. VA loans and second homes. Federal regulations do limit loans guaranteed by the Department of Veterans Affairs to "primary residences" only, however, "primary residence" is defined as the home in which you live "most of the year." Therefore, if you own an out-of-state residence in which you live for more than 6 months of the year, this other home, whether it's your vacation home or retirement property, becomes your official "primary residence."
I hope this knowledge will help those currently serving members, veterans and families navigate life outside of the armed forces.
There is still time this month to show your appreciation for service members. If you're looking for ways to give back, don't hesitate to reach out. Thank you again and always to everyone who has sacrificed for the United States.