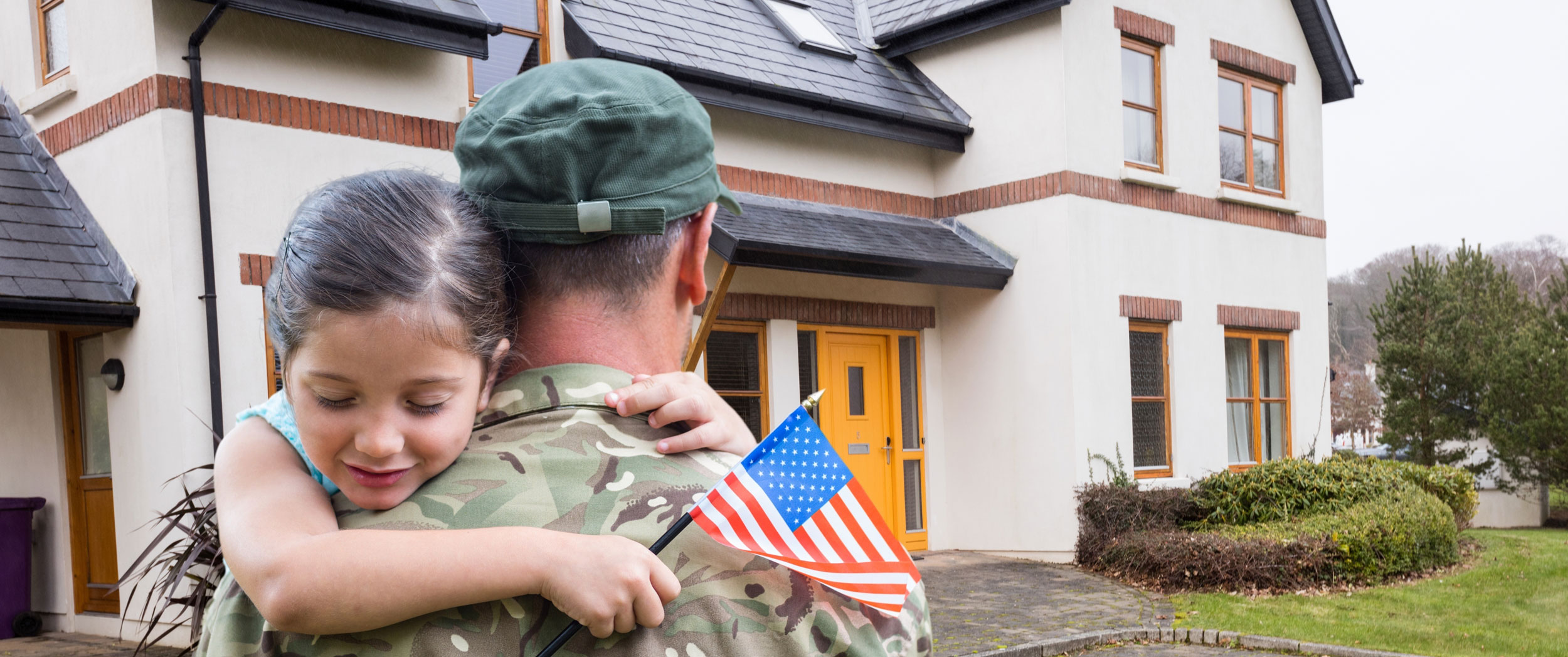 Serving in the military has made me who I am today. I'm always going to be grateful for the experiences and lessons I took away from my time in the service. That said, and as I've mentioned in a previous article, the financial education taught in the military is subpar. If I had been more knowledgeable back then, I would have been far more successful much earlier in my life.
Service members aren't given the explicit opportunity to know that they have the opportunity to set up a real estate portfolio, one that is unavailable to every other American.
One of the many benefits of serving in the military in the United States are the many programs specifically designed to help veterans afford and buy a new home.
VA Loans
The best thing about VA loans is that they require no money for a down payment, and usually have more lenient terms for credit and income.
In other words, it makes what might be impossible, possible.
In that previous article I mentioned that service members can use their VA loan benefits to purchase properties while they move from base to base. This will allow them to create a small real estate portfolio with cash-flowing properties.
What I didn't mention in that previous article is that VA loans are available to both active duty service members and veterans.
Building a real estate portfolio, for anyone, is a great way to increase cash-flow and turn a consistent profit, and this path is only available to service members (and their families).
For more on your VA loan eligibility and further resources, check out the US Department of Veterans Affairs' website.
VA Grants
Serving in the military isn't easy, and many of our men and women in uniform come home with permanent changes to their physical, mental, and emotional health. The Veterans Benefits Administration helps make this "coming home" easier with the Specially Adapted Housing (SAH) Grant.
With a current maximum of $81,080 possible for disabled veterans (enough to begin building a brand-new home or purchase property for one), the SAH grant is an oft-overlooked benefit that many should take advantage of to build the home they fought so hard to protect.
Another option is the Special Housing Adaptation grant. While the SHA Grant money is only to adapt an existing home into one that will accommodate your disability, it gives you one more tool that will help broaden your home-buying options from what might have been a limited selection.
Closing Cost and Down Payment Assistance
There are many options for veterans (and civilians) to find help in affording their closing costs and down payments. These are often the major hurdles when buying a new home, and even the smallest options shouldn't be overlooked.
The Dream Makers program provides grants for veterans and active-duty personnel to be used for down payments and closing costs on a first home.
The Military Housing Assistance Fund aids in helping veterans and active-military members pay the closing costs on a new home.
It's important to keep in mind that these programs offer different benefits and have different terms for what they offer. Be careful and thoughtful in what you want and what you apply for.
Various State Assistance
You'll be surprised to learn that not every state offers specific benefits to service members to help them afford a home. The ones that do vary in what they offer and how much "house" you get in return.
For example: Alaska offers a 1% interest rate reduction on the first $50,000 of your home loan and Georgia offers $7,500 to help with a down payment.
Montana offers the Veteran's Home Loan Program. In this program, veterans can get a mortgage that is 1% below whatever the current market rate is.
Texas offers a 30-year, fixed-rate mortgage with a down payment assistance up to 5% that does not need to be repaid. The best thing about this program is that here is no first-time buyer requirement. So, you can use it as many times as you want.
In the end, you have more than enough resources to buy the house of your dreams (or build it from scratch). All it comes down to is where you want to buy, and how much time you want to invest in doing the research and applying to those benefits for which you qualify.
My hope is that every veteran is able to purchase a house and make it a home. With improved financial education in the service and thanks to the benefits available to us all, that's a hope we can make a reality.