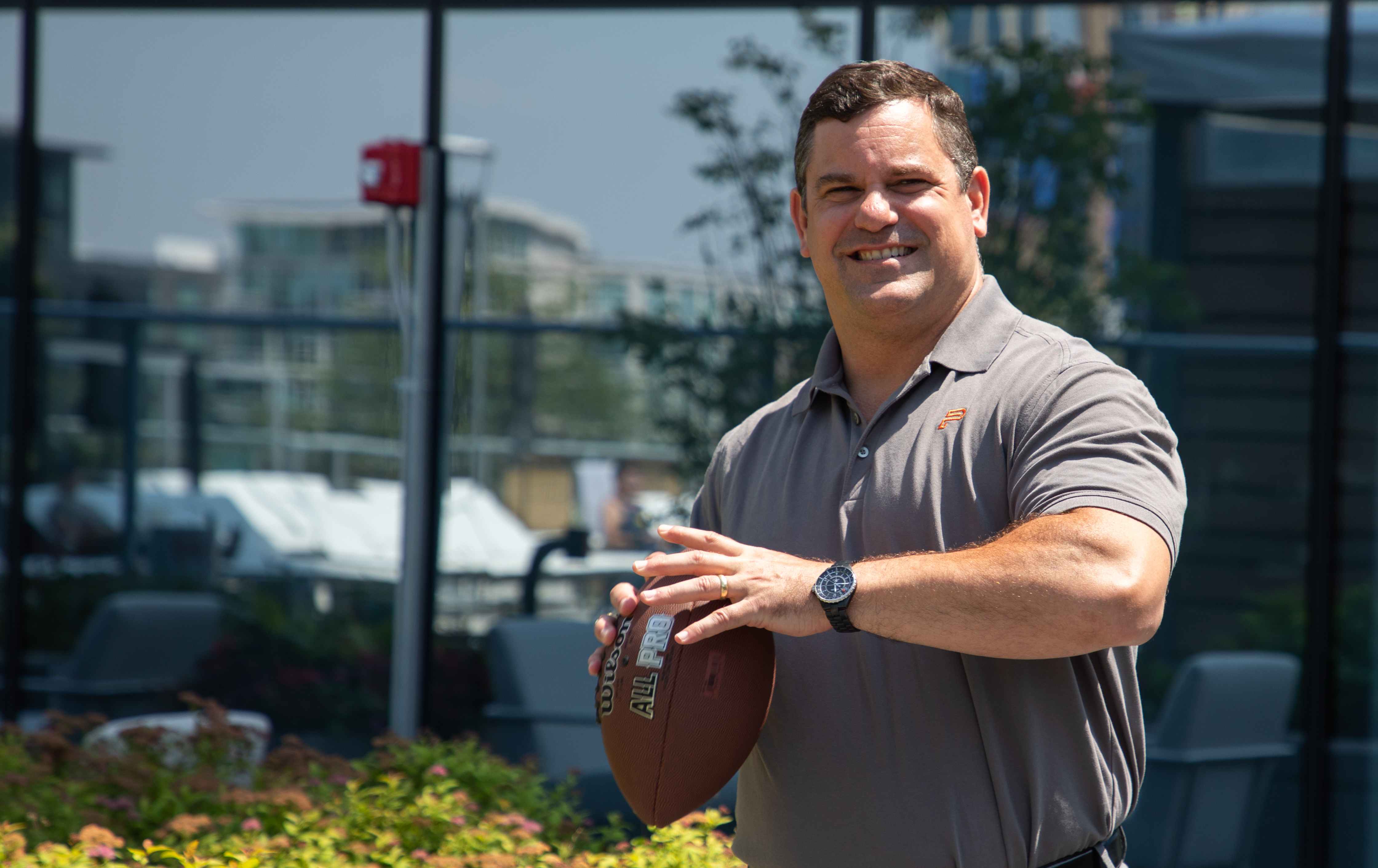 Before you play the game, any game, it's crucial to choose the right team.
My days playing Army football taught me a player can be the greatest in the league but nobody will fully value his legacy if he played for a losing team. It happens on the field and in life. An individual's success on the field or in the world of finance is often left to the fate of the team.
Entering or reentering the real estate market is no game. The stakes, obviously, are much higher. Homebuyers and property investors often tie up entire nest eggs and business dreams into their purchase decisions.
That's why it's important to go with the right team, the right bank or lender. You don't want to entrust your hard-earned investments with a group or institution that places little value in your home loan business, one that sees your loan as merely an asset to be leveraged or sold.
Instead, you want to choose an institution that not only values your short-term business but your dreams and long-term goals, as well. You want to go with a team that looks out for you and plans to stand by your side, through good times and bad. You want to be on a team whose success is tied to yours.
Traditionally, mortgage companies don't have a ton of value. Unfortunately, the marketplace places too little value on the home loan end of banking. What a huge mistake. However, where mistakes are made the savvy find opportunity. Because mortgage companies and divisions, the lifeblood of lending resources for individual consumers and corporate owners alike, hold little relative value on investor spreadsheets, when bigger banks gobble up smaller banks or troubled banks, they often spit out or spin off the mortgage divisions.
Along with the bath water goes the mortgage business. Your business. Your home loan.
It happens time and again in my industry.
Recently Bridgeview Bank sold to First Midwest Bank, and they let their mortgage division sell off for next to nothing while the bank sold for over $140 million. Mutual of Omaha Bank sold to CIT Group, which did not want the mortgage division and had to figure out what to do by attaching it to an insurance company.
This happens over and over again where the mortgage company tends to not have any value on the market and the bank has a very defined value. That is where Paramount Bank finds opportunity.
As President – Mortgage, for Paramount Bank, I directly oversee mortgage banking, I can tell you one of the strategies of Paramount Bank is to always keep the depository bank and the mortgage arm combined, to use the profits from home loans to increase the overall value of the bank and to make sure that home loans are a significant and consistent part of increasing that value.
When I signed up for college, the United States Military Academy West Point felt like the right place for me. When I played football, I played hard for the Army because of the team's tradition for taking care of its players, as well as its record for working hard to win and beat Navy. And when I chose to build my career, my legacy, I knew I wanted to help people. I joined the U.S. Army, retired as a Captain and found my next calling in business and banking, mortgage banking in particular.
I like to believe that along the way I have carved a path that helps people of all backgrounds get ahead in life in terms of their own goals and ambitions by buying a first home and hopefully later when they trade up to a second home or purchase their first investment property.
And I am proud to say that today I again serve for another great team.
Paramount Bank works with customers to meet their goals, in large part by offering the tools and support they need most when they need it most, including market-leading deposit rates, top-of-the-line technology solutions and the best service in the industry.
We provide our customers the power of having the right ownership group around a bank. Paramount Bank is owned by mortgage professionals who value the mortgage business and who don't see it as being too volatile or view it as having little investor spreadsheet value.
At Paramount Bank we see the big picture. We have a game plan. Our success is built one mortgage at a time and we win when our customers win.