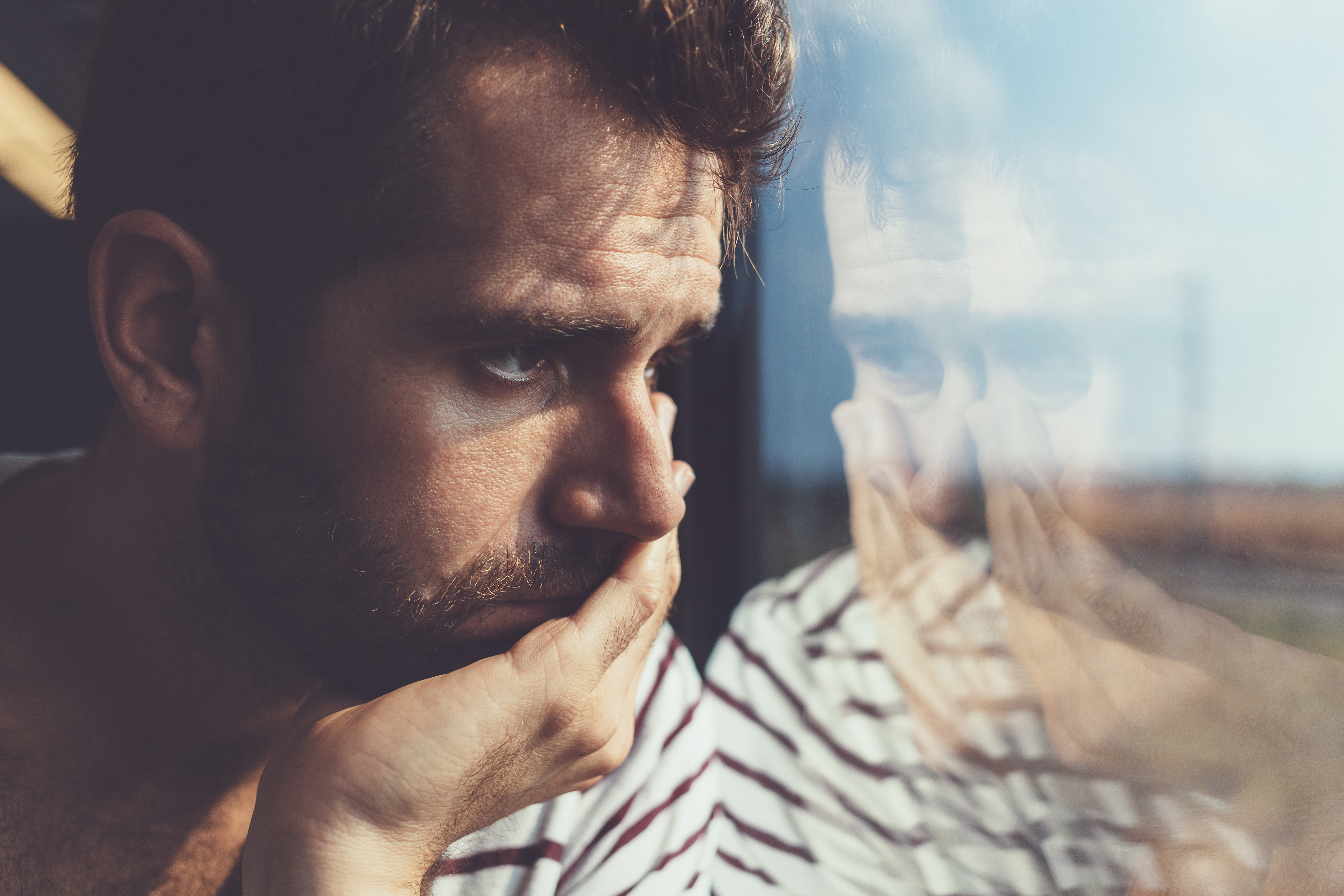 Veterans with PTSD and people who struggle with addiction are particularly vulnerable during this unprecedented time of international self-isolation.
I've made my position clear on America getting back to work amid the COVID-19 pandemic. But there's something just as serious and worthy of our attention — and this one is close to my heart as a veteran — the effects of isolation on some of our more vulnerable citizens.
There are other implications to us self-isolating to slow the spread of the coronavirus, than endangering human lives, and crippling the US economy. Conversations I've had recently revealed that alcoholic employees and even some friends have gone into relapses because they can't make their AA meetings. Because of government mandates around self-isolation, they don't have that connection, or the sponsorship they're accustomed to — things that are integral to battling addiction. They still have phone calls, and some can make a Zoom meeting. But they're outside of the normal routines where they can easily get the support that they need.
Similarly, I've heard that veteran suicides are back on the rise. Organizations like Team Rubicon and The Mission Continues, are built around veterans finding a purpose and being integrated into a supportive and like-minded community.  Once they're released from active duty, veterans often feel a strong need to continue their good work by joining with other groups of people who have shared values and who want to serve our communities. So, this type of isolation is particularly tough on those with PTSD who can no longer participate.
Veterans with PTSD and those battling addictions often share the need to self-medicate, so going into isolation can lead to some tragic outcomes — and we're forcing them to isolate.
That's not all. With new unemployment claim numbers now at 22 million, it likely won't be long before we see an uptick in crime as we've previously seen in times of increased unemployment. Without enough income people will feel pressure to put food on the table.
So, there are other types of death that come from this stance that we're taking. We talk about taking care of the most at risk people, but it may be that the most at risk people aren't just those at risk from COVID-19. There are segments of our population like those I just mentioned who find isolation particularly damaging, and we should start talking about that too. People must be made aware of the problem. Then maybe we can make some arrangements for these people who are more likely to commit suicide if we keep them locked up in their apartments all day.
I'm very tied into the guys who started MVP, a non-profit that matches veterans with NFL players to work out together and gain camaraderie that way. I mentioned Team Rubicon and The Mission Continues.. I've talked to leadership from all these organizations, and the situation is bad and rapidly getting worse. People can't get out to see their doctors. Again, people are using technology as best they can, but it's pretty damn easy not to turn your Zoom on if you're feeling a little blue. It's different if your sponsor can go grab you, but that's just not possible right now.
This is not a case of let's choose one or the other, like let's keep each other safe and beat COVID, or not. We've made a strategy and a tactic on how to combat this problem. Now, let's crack this thing wide open and fully understand the implications of this strategy and these tactics because this is unprecedented.
This isn't coming out of a book where we know this is the right thing to do. We're making this up as we go along. Let's at least have a deep and nuanced conversation on how we can all work together and what being at risk actually means because self-isolation is a pretty sweeping tactic.
It's imperative that all leaders, that everyone, has an open dialogue about what the actual ramifications of this are, so we can do a cost benefit analysis in the future. Maybe then we can tweak our response so that something like this never happens again.
But hey, there is a pandemic happening, so first things first, right?
Thanks for reading!